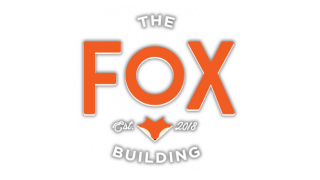 Resident Reviews
|

Recommended: Yes
Thank you for the review, Colin! We are glad to know you've enjoyed living at The Fox Building so far and appreciate your kind words for our team. If there is anything more we can do to keep your experience a positive one, please let us know!
|Recommended: Yes
Classy affordable apartment in a great location — I absolutely loved living in the Fox Building. In my old rental, management was incompetent and took ages to respond to my complaints. Fox's management took care of things immediately. The amenities are nice, though it would have been better for the pool to stay open longer. The gym also has a small but good variety of exercise machines and equipment. My one bedroom apartment was big enough for two people and a large dog. Everything had a modern look and the appliances worked great. Parking was a hassle at the beginning due to people parking in my spot, but the new building manager took care of that issue. She really got to know her tenants and was always friendly. My only real complaint was the noise level. If you live downstairs, get ready to hear the stomping of your neighbors above. Other than that, this was a great apartment, and I would've renewed my lease if I had not moved back home. Definitely recommend
Thanks for the review! We always appreciate hearing honest feedback from our residents. We are happy to hear you were so satisfied with your experience at The Fox Building and appreciate your choosing our community to be the place you called home in Baltimore!
|Recommended: Yes
Perfect place to call home — The property management here is hands down the best I have ever dealt with. There were a few hiccups in my move in process and Brittany and team worked incredibly hard to ensure I got exactly what I needed and more. I couldn't be happier living at the fox building. The parking and secure entry make me feel incredibly safe. I love the details in this building that give it a warmer feeling than other buildings you will find in the area at comparable pricing.
Thank you for the great review, Laura! We are so pleased to hear you've been happy with your experience and that our team was able to handle any issues you've had to your satisfaction!
|Recommended: Yes
Management seems like it needs some help — It's a great building, but some of the staff need assistance or something. Things don't get done.
Thank you for the feedback, Richard, we appreciate the 4-star rating but are sorry to hear you might not be getting the service you need. Please call or stop by our office and we'd love to discuss any concerns you might have. We look forward to hearing from you.
|Recommended: Yes
Love the Fox — I absolutely love my apartment in the Fox Building. I do wish we had more visitor parking spots because not everyone is comfortable street parking, and sometimes people do park in my spot, but most of the time it's great. The building itself is beautiful and my apartment is so unique. You'd never find an apartment similar to this layout because it was cut out of the warehouse. So cool. That said, the walls that are not cinder block and were put up as dry wall are so thin that you can hear everything, from a door slam to my neighbors TV. That's normal in an apartment building, and a good white noise machine helps. I do wish rent was slightly lower though due to the sound.
Thanks for the awesome feedback, Brooke! Please let us know if there is anything else we can do for you and we'd be happy to help!
|Recommended: Yes
Fox Building Review — Great location, friendly leasing and maintenance team and wonderful amenities to include fitness center and pool.
Thank you Erin, we appreciate the 5-star rating and nice review of our community! Please let us know if there is anything else we can do for you and we'd be happy to help!
|Recommended: Yes
It's really about the people — You will not find a better staff in all of Baltimore. From the very first day my wife and I walked into this building we were just looking we own a house nearby we were treated like family. We were shown many units until we found the one that spoke to us, and at no point was there any pressure. Immediately we put in our application and set about making all the arrangements to rent out our house and move in to our awesome new apartment Life here is fantastic, Ms Kim and Ms Shonda are so friendly and knowledgeable. Mr Kenny is a top notch superintendent, and any maintenance issues of which there were few were handled promptly and efficiently. The Fox has something for everyone, my family loves it here
Thank you so much Joseph! We love having you as valued residents and hope you always feel right at home in our community! Please let us know if there is anything else we can do and we'd be happy to help!
|Recommended: Yes
A hidden gem in Hampden — The Fox building has great, easy to work with staff who are actually willing to work with you. The location of the building is fantastic - Its tucked back in a cute community but is still a short walk away from the avenue where you can find great food and cute shops. Also, an easy commute getting on and off 83. Overall a very pleasant place to live.
Thank you Samantha! We're so glad to hear you're enjoying your stay in our community! Please let us know if there is anything else we can do for you and we'd be happy to help!