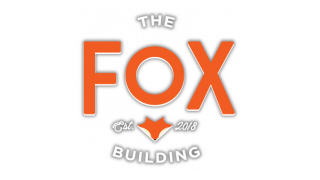 Blog Home
Decorating Your Apartment for Fall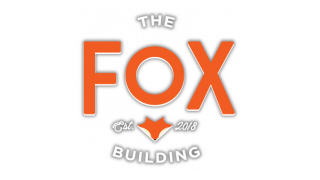 Fall is just over a month away. If you are like most people, autumn, with its pumpkin spice everything, cozy cable knit sweaters and jack-o-lanterns, is your favorite time of year!

Get your apartment ready for the greatest season of the year with these décor ideas and tips!

Add a Cozy Throw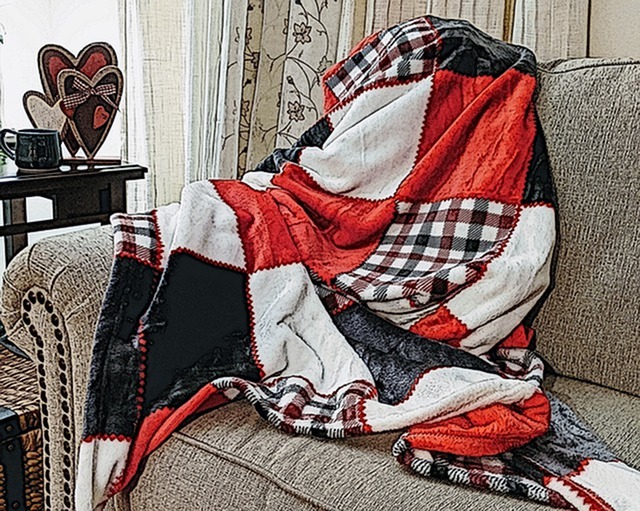 There's nothing better than cozying up with a blanket and a cup of something warm on crisp fall day. Add some beautiful throws and comfy blankets to your couch and bed to create the perfect cozy spot. Go for classic prints (like this plaid one from Bed Bath and Beyond), and materials like chunky cable knit.

Once you're cozied up under your new throw, check out these movies coming to Netflix this fall and these cozy fall drinks that will warm your soul.

Switch Out Pillows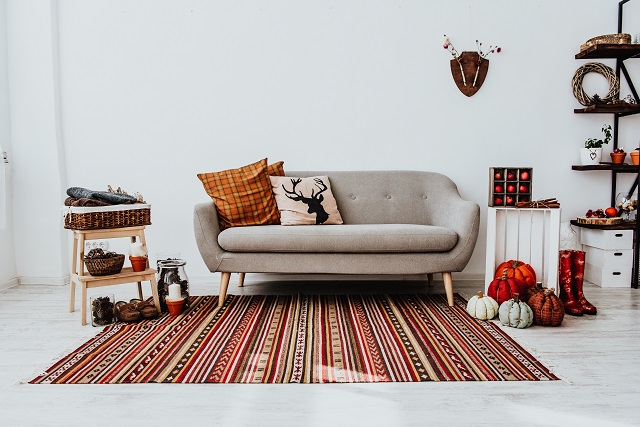 You can quickly transform the feeling of a room by trading out pillows. Again, plaids and knits are great options, but you can also go for less subtle options like this pillow set from Wayfair, or this adorable pillow from Kohl's that will help you show the world you love fall and your fur baby.

Add a Fall Scent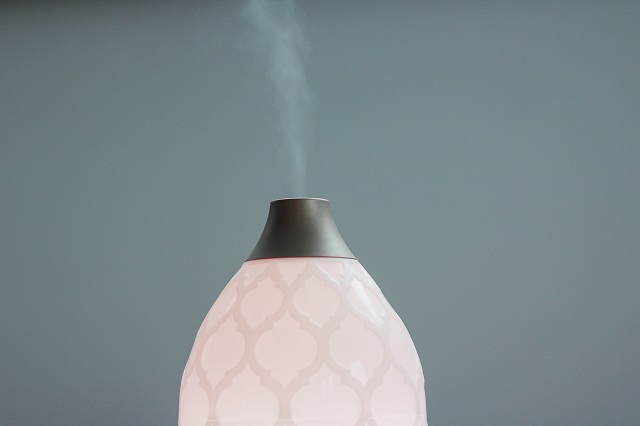 Fall-scented candles are very popular, but open flames in your home can be dangerous. Instead of the traditional fall candle, consider some of these alternatives to add ambient lighting and delicious scents to your home.

Make a Pumpkin Centerpiece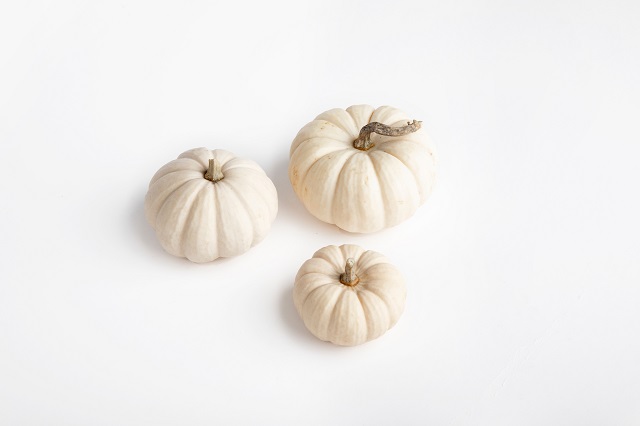 Pumpkins are synonymous with fall, but you don't have to go to the pumpkin patch, or even use real squash to achieve a beautiful and festive centerpiece. We love these sweater pumpkins, these velvet pumpkins, and these rustic wood pumpkins – all found on Etsy!

Make a Wreath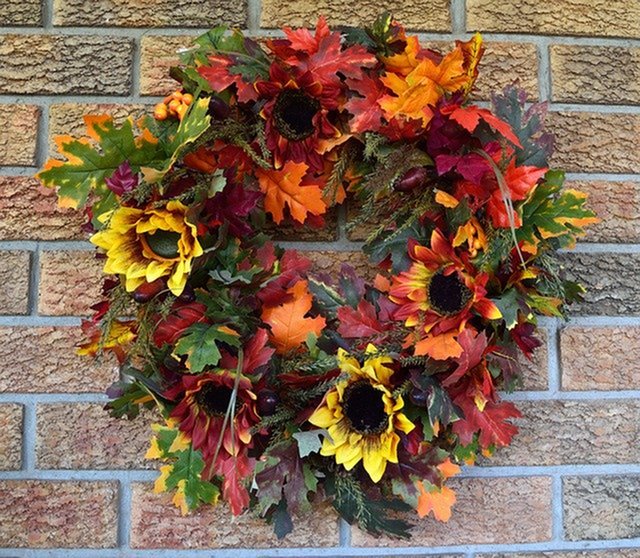 Dress up your door with a colorful fall wreath. You can buy wreaths from stores like Home Depot, or you can make your own using supplies like cobs of corn, pine cones and swaths of fabric. Here are some great ideas for some DIY wreaths!

Don't Forget the Welcome Mat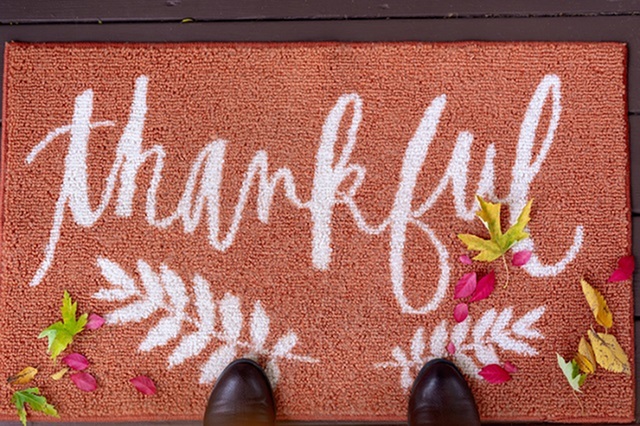 Add a festive welcome mat to give you one more reason to look forward to coming home. We like this one from Overstock and this minimal one from Wayfair.

Switch Out Your Kitchen Linens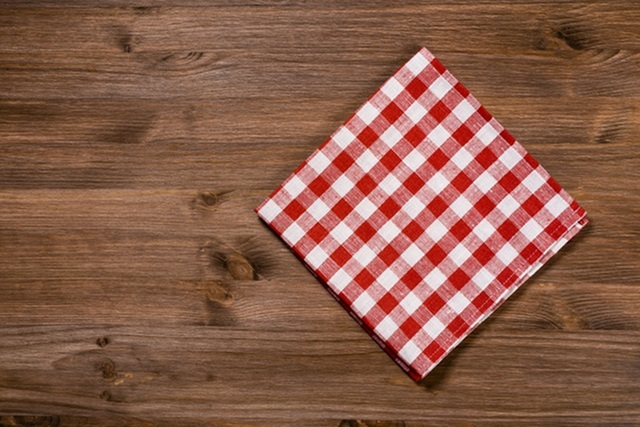 Displaying some fall tea towels and oven mitts in your kitchen is a quick, easy and inexpensive way to add some autumn coziness to your home. This pumpkin dish towel from Crate and Barrel is bold and festive, and this heirloom pumpkin oven mitt and potholder set from Williams Sonoma will bring back memories of being in your grandmother's kitchen.

Add a Coffee Bar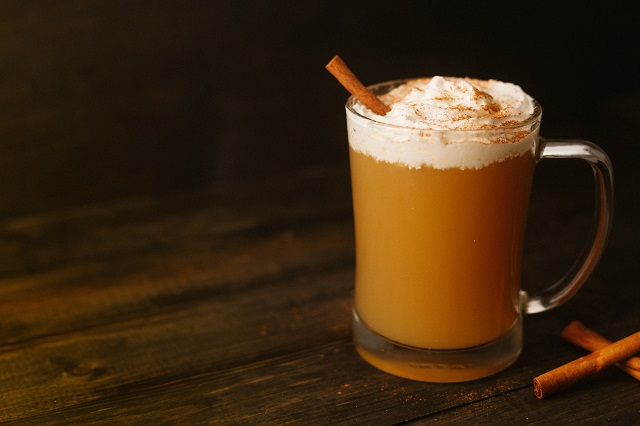 Fall is the season of cozy drinks – from ciders, to flavored coffee, to hot chocolate. Carve out a little nook in your kitchen for a sweet hot drink station. Make sure you have the essentials – like the perfect fall mugs and canisters for things like cream and sugar. Then add some fall décor accents, like pumpkins, leaves and cinnamon. Get some ideas for bringing it all together on Pinterest.

Use Fall Flowers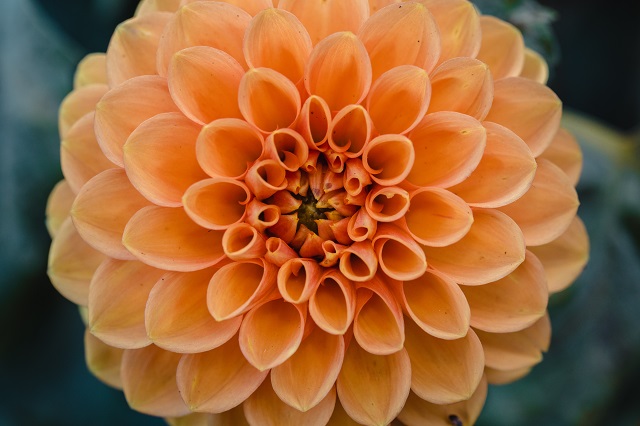 Fresh flowers are such a lovely way to decorate your home, and fall is known for some truly beautiful flowers, like chrysanthemums, dahlias and goldenrod. If fresh flowers are not your thing, you can use dried grains and wheat and a cute and festive vase (like this scarecrow one from Etsy) to create a display that is just as stunning. You can also decorate your own fall vase using items you'd find at the Dollar Store!


So tell us, is fall your favorite season of the year, too? When do you start decorating your apartment for fall? Let us know in the comments!