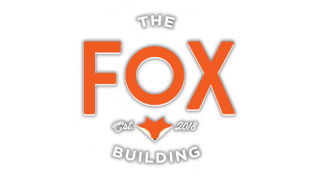 Blog Home
A Book Lover's Guide to Baltimore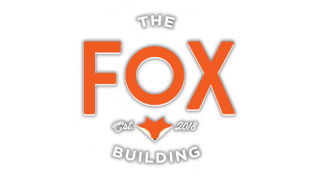 Once upon a time…before Baltimore adopted the motto of "Greatest City in America", benches across the city were etched with another maxim - "Baltimore: The City That Reads." Packed with offbeat bookstores and storybook libraries and having been home to many famous poets and authors over the years, Baltimore surely is the perfect destination for any bookworm. Heck, we even named our NFL team after a famous poem! Whether you're a Baltimore native or a bibliophile visiting for the weekend, here are the can't-miss literary hot spots to discover in Charm City.

The Edgar Allan Poe House and Museum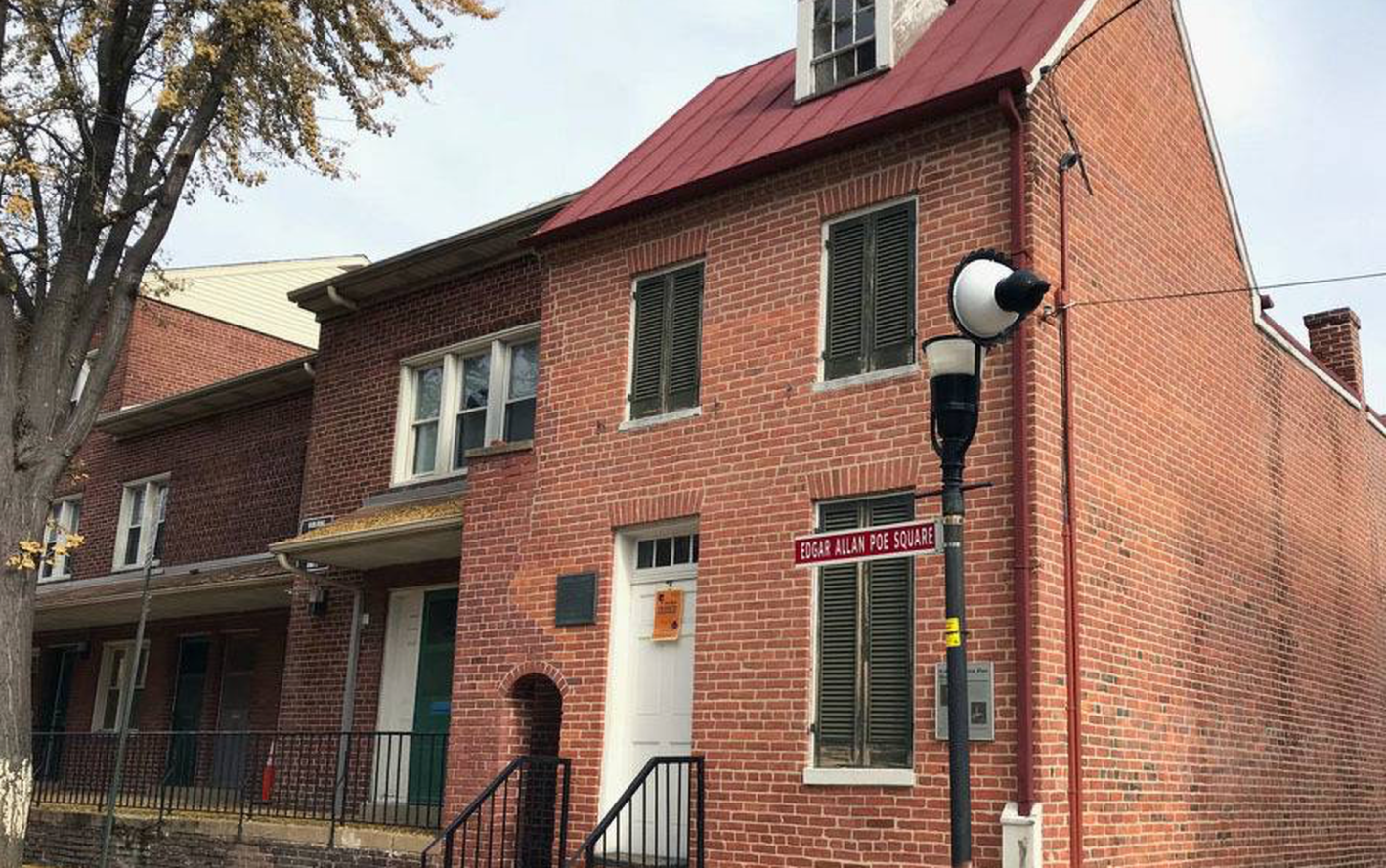 Photo Credit: 2021 Poe Baltimore

Edgar Allan Poe once lived at this house with his aunt, grandmother and two cousins. It has been very well preserved from its original state, so you can walk on the same floors and wander within the original walls that Poe once did! Among other significant artifacts, visitors to the Poe House can see the writing desk and chair where their famous poet created some of his earliest works.
The annual International Edgar Allan Poe Festival and Awards is also held across the street from the Poe House. The free event, which coincides each year with Poe's death day, features Poe-themed performances, art, vendors, and food.


Westminster Hall & Burying Ground



Photo Credit: AndrewHorne, Public domain, via Wikimedia Commons

Westminster Hall is an architectural landmark. The imposing brick church was built in the early 1850s. Among the historical figures buried here are famed poet Edgar Allan Poe and his wife and mother-in-law. It's Poe's final resting place in this cemetery which the mysterious masked figure – known only as the Poe Toaster – paid a yearly tribute to the famous writer. The tributer (whose identity is still unknown) would visit Poe's grave each year on the anniversary of his death – and leave 3 roses and a bottle of cognac.

Emmanuel Episcopal Church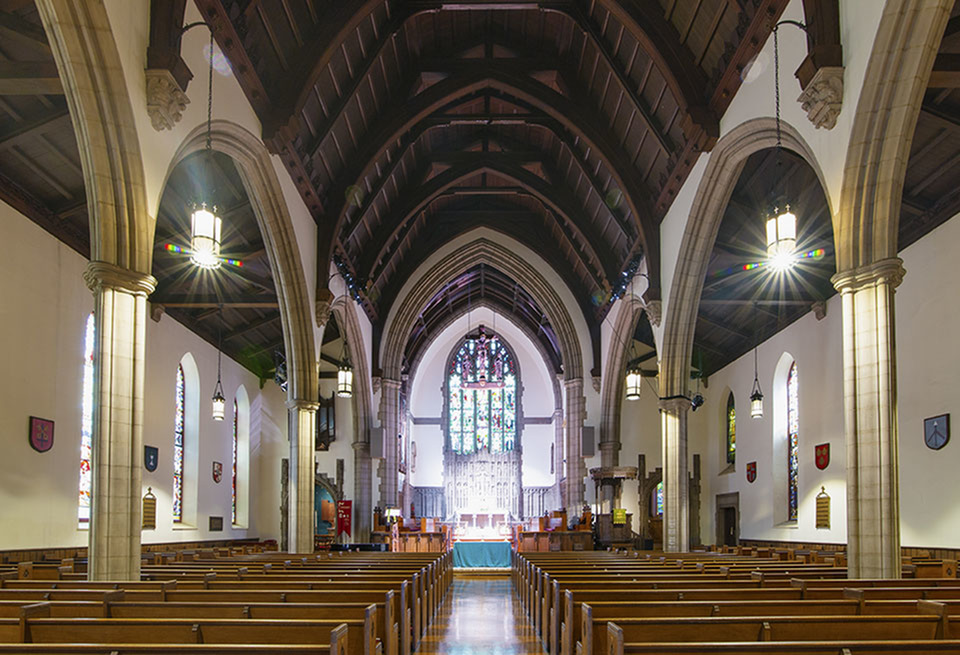 Photo Credit: @emmanueldowntown

The first woman in history to receive a Pulitzer Prize for poetry, Edna St. Vincent Millay, frequently read during meetings of the Maryland Poetry Society at the Emmanuel Episcopal Church in Mount Vernon. Millay's readings at Emmanuel Episcopal Church were no doubt riveting. Millay was known for her progressive political stances, frank portrayal of both hetero and homosexuality, and, above all, her embodiment and description of new kinds of female experience and expression.

F. Scott Fitzgerald's House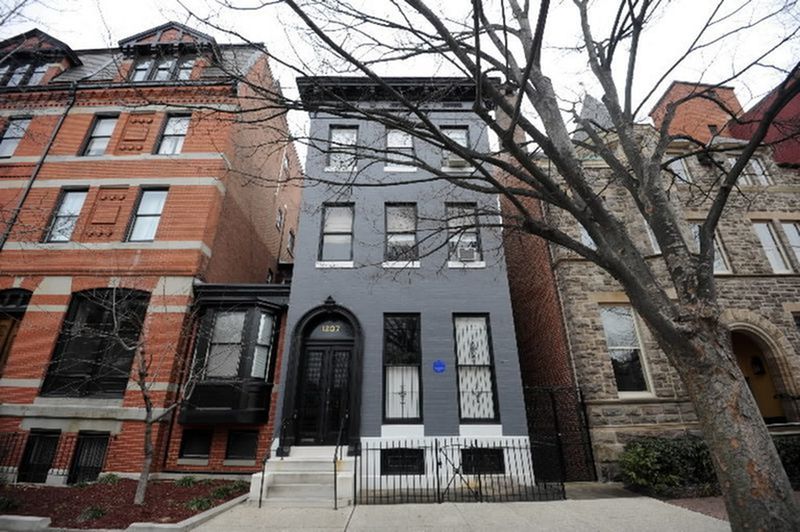 Photo Credit: Baltimore Sun

The last place famous author F. Scott Fitzgerald lived with his wife Zelda was at this Bolton Hill house. The Fitzgeralds' time in Baltimore was a tumultuous one. Zelda spent her weekdays hospitalized at Sheppard and Enoch Pratt Hospital for mental illness. Fitzgerald himself struggled with alcoholism and debt during his time in Baltimore. Nonetheless, Fitzgerald once wrote "I love Baltimore more than I thought— it is so rich with memories— it is nice to look up the street and see the statue of my great uncle (sic) and to know that Poe is buried here and that many ancestors have walked in the old town by the bay. I belong here, where everything is civilized and gay and rotted and polite. And I wouldn't mind a bit if in a few years Zelda and I could snuggle up together under a stone in some old graveyard here. That is really a happy thought and not melancholy at all."

While living in the home on Park Avenue, Fitzgerald published his last novel - Tender Is the Night. Although the house is not open to the public, you can see a blue historical designation on the outside of the rowhome. The Fitzgeralds were also laid to rest not too far away – at St. Mary's Catholic Church in Rockville, Md.

Gertrude Stein's House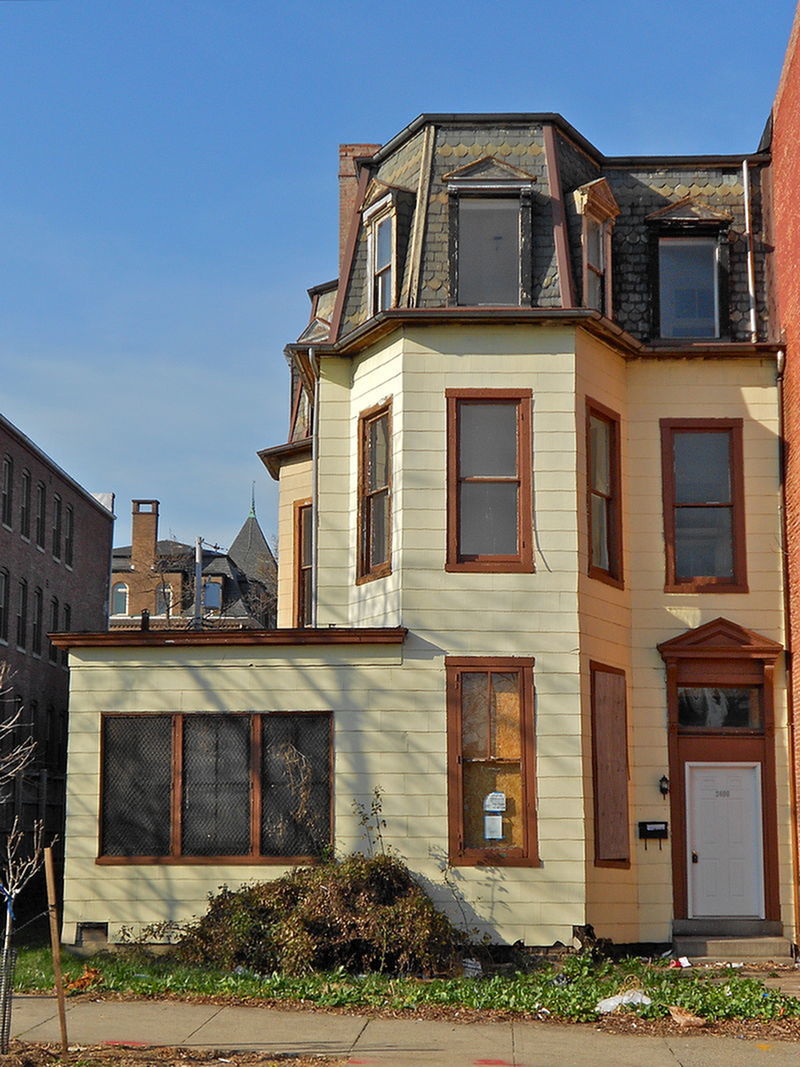 Photo Credit: Smallbones, CC0, via Wikimedia Commons

Gertrude Stein and her brother Leo lived at this house on East Biddle Street for about six years, before moving to Massachusetts for college. Life in Mount Vernon influenced much of Stein's later work, including Ida: A Novel and the short story "Q.E.D."

H.L. Mencken House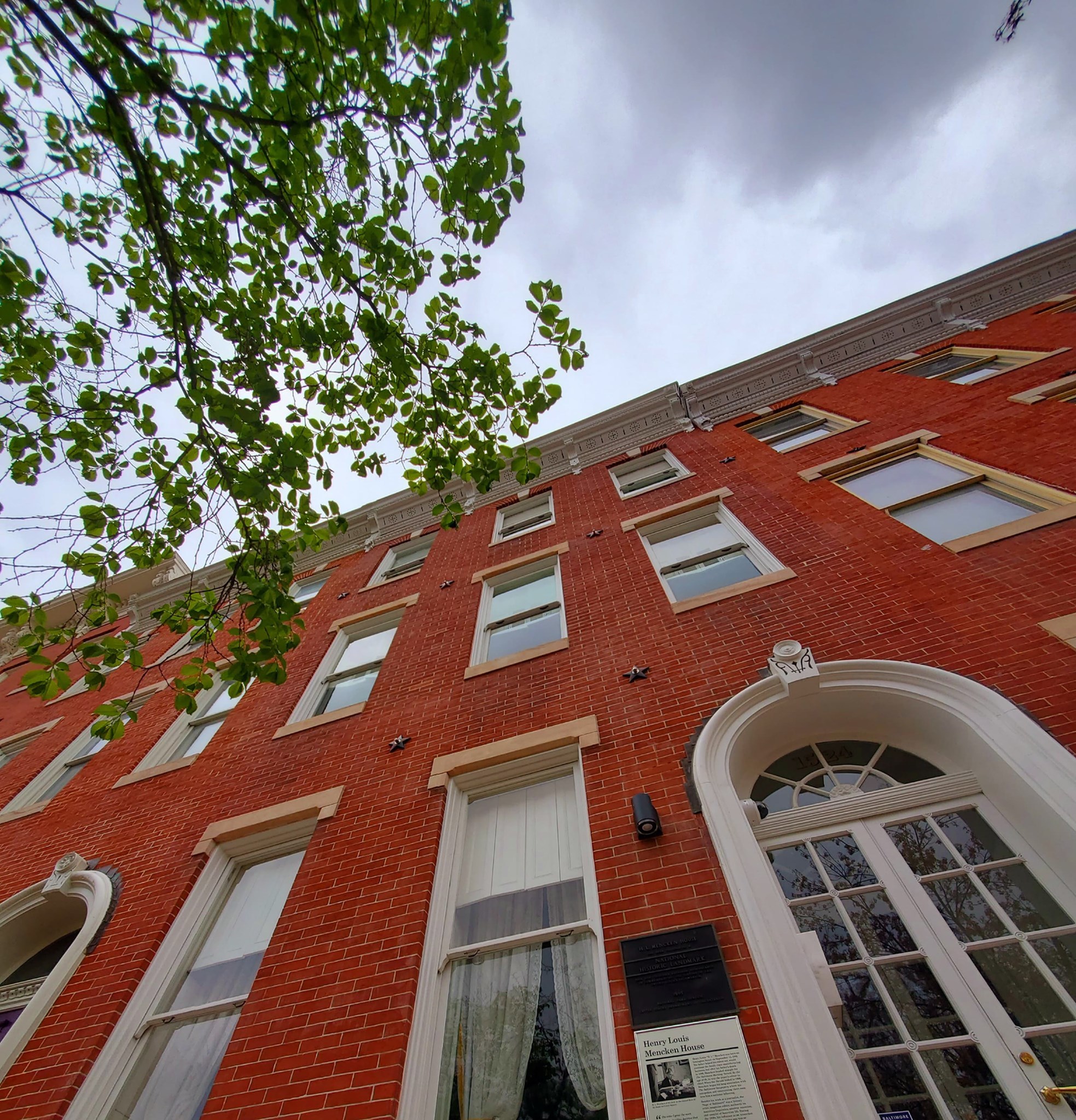 Photo Credit: @henrymenckenhouse

H.L. Mencken lived in Baltimore for more than 45 years and wrote for many city publications, including "The Baltimore Sun." He was given the nickname the "Sage of Baltimore." He lived in this brick rowhouse with a view of Union Square from 1883 until his death in 1956. It was recently renovated to become a museum dedicated to the author's life and works.

Walters Art Museum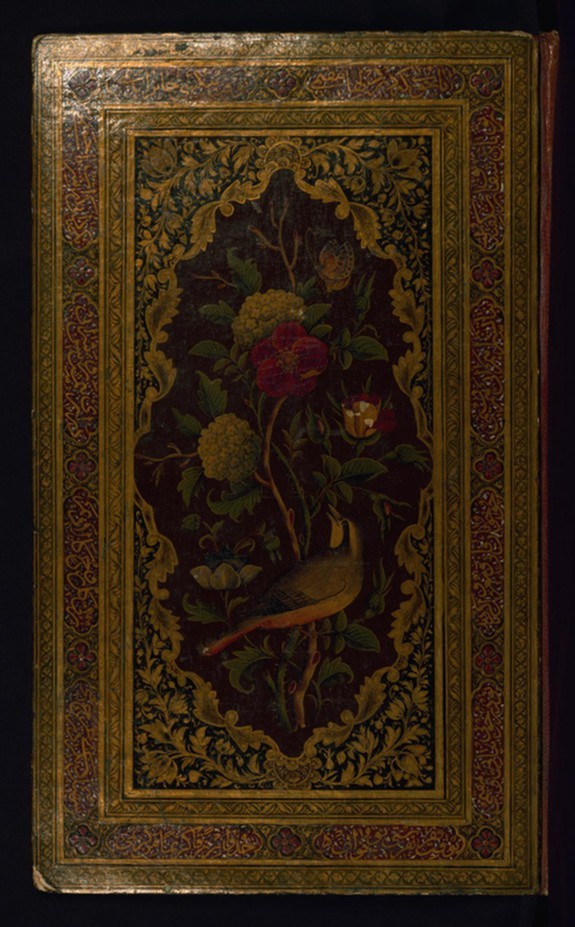 Photo Credit: The Walters Art Museum

Books come from all over the world to live at the Walters Art Museum in Mount Vernon. The museum's extraordinary collection of rare books and manuscripts includes more than 900 illuminated manuscripts, 1,250 of the first printed books, and an important collection of post-1500 deluxe editions. First-printed editions of ancient texts by great thinkers such as Aristotle and Euclid, diaries written by Napoleon, and intricate bindings crafted by Tiffany are also among the jewels you can enjoy at this free museum.

Atomic Books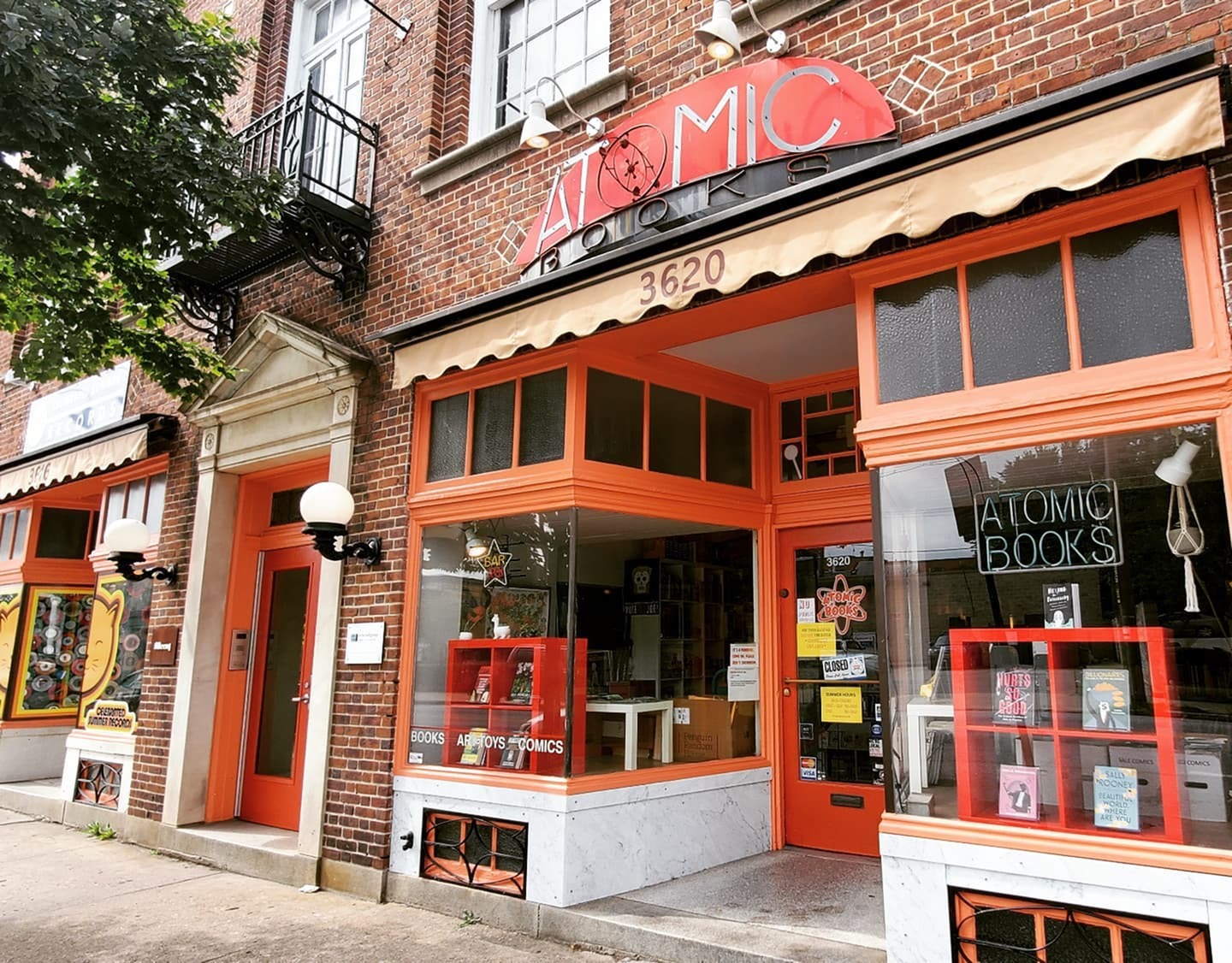 Photo Credit: @atomicbooks

While Baltimore is filled with charming independent bookstores, Atomic Books, where famed Baltimore native John Waters collects his fan mail, is among the ones you absolutely can't miss. "Literary finds for mutated minds" are the slogan of this independent Hampden bookstore, which has been curating an eclectic selection of comics, books, zines, and art for more than 20 years, and features a cozy bar in the back for hosting events.

Enoch Pratt Free Library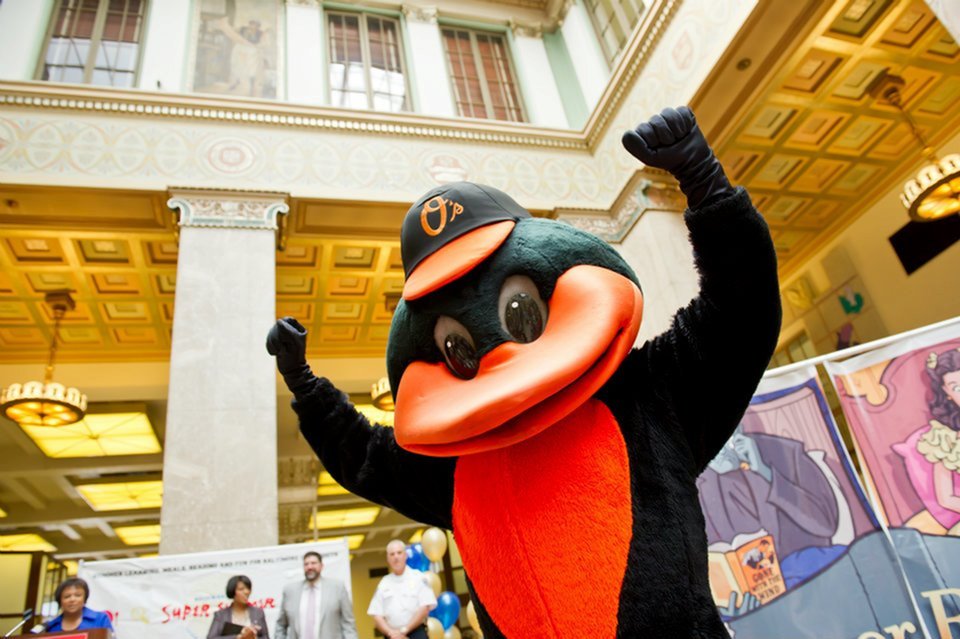 Photo Credit: @theprattlibrary

The main branch of the Enoch Pratt Free Library takes up nearly an entire city block near Mount Vernon. An entire room at the library is dedicated to American writer H.L. Mencken, and there is also a collection of Edgar Allan Poe's letters, poetry, and photographs—and even a lock of his hair. One of the oldest free public library systems in the United States, there are 22 additional branches throughout the city and surrounding area.

George Peabody Library

This expansive library in Mount Vernon near the Washington Monument has been described as a "cathedral of books" and is one of the most beautiful libraries in the world. The Peabody Library 's atrium is surrounded by six tiers of ornamental cast-iron balconies. The library's 300,000 volume collection is open for perusal by the public, and it houses an impressive amount of H.L. Mencken's writings. However, the library is currently closed due to Johns Hopkins University's COVID-19 response, so make sure you check to make sure it's open to the public before planning a visit!

Baltimore Book Festival

The Inner Harbor is turned into a book-lover's paradise during this weekend-long festival. Hundreds of author appearances, readings and book signings take place, and exhibitors and booksellers set up shop in booths along the water. There are workshops, panel discussions, live music, and concessions, as well as plenty of hands-on activities for kids.