Blog Home
2021 Guide to Springtime in Baltimore
Spring has finally sprung and with it comes warmer weather, longer days, and plenty of reasons to get outside and enjoy all that springtime in Baltimore has to offer!

To help you get the most out of your 91 days of spring, we have put together a guide to enjoying Baltimore this season.
Tour the gardens at Cylburn Arboretum.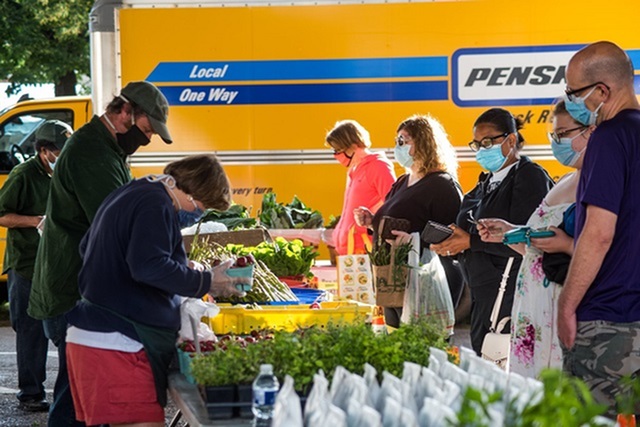 Photo: @Cylburn on Facebook

Cylburn Arboretum is a 200-acre urban oasis in Baltimore City. With hundreds of specimens of trees, plant collections, gorgeous gardens, wooded trails, and an historic mansion there is always something to see at Cylburn, but a visit during springtime is a must.

The grounds at Cylburn also offer three and a half miles of woodland trails, ranging from easy to moderately difficult. If you are lucky, you might even spot a White Tail Deer! Check out this list of plant and animal life that can be found at the arboretum.
Roar with the lions at the Maryland Zoo in Baltimore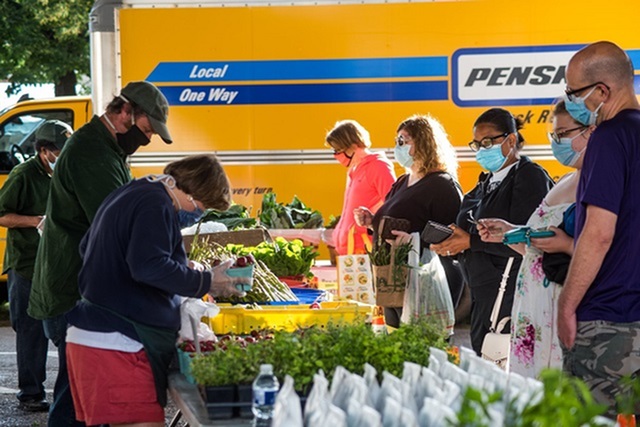 Photo: @MarylandZoo on Facebook

The Maryland Zoo in Baltimore is home to 130 different species of bird, mammals, amphibians, and reptiles. In addition to enjoying all the animal exhibits, there are fun attractions to enjoy like the carousel and The Jones Falls Zephyr Train ride. Plus, the zoo offers several can't-miss experiences like the Giraffe Feeding Station and the Penguin Fish Toss.

For even more zoo fun, attend one of the zoo's springtime events such as Bunny Bonanzoo, or the Glow-in-the-dark Egg Hunt.
See the flora and fauna of Rawlings Conservatory.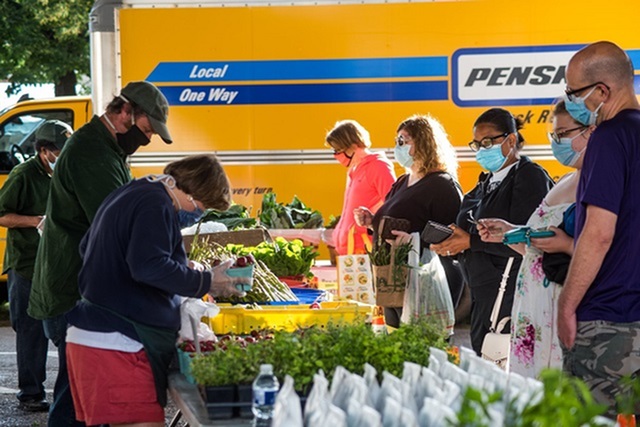 Photo: @RawlingsConservatory on Facebook

When you are done visiting the zoo, take a two-minute drive next door to Rawlings Conservatory. Opened in 1888, the historical Rawlings Conservatory is one of Baltimore's most beautiful structures. The Conservatory features five distinct greenhouse rooms, each in its own distinct climate that allow for the display of plants from all over the world, from tropical to dessert!
Go on a Picnic.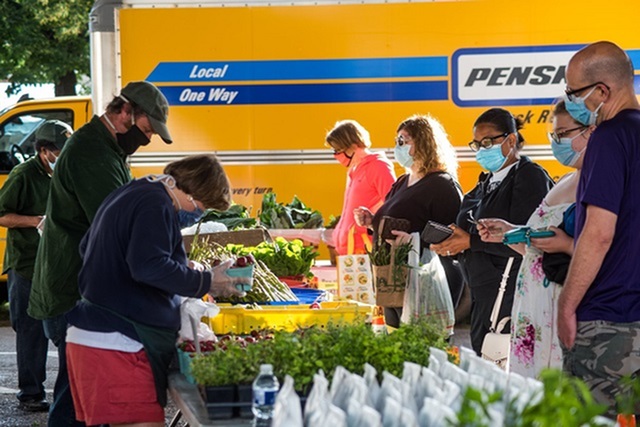 Photo: @CharmCityPicnic.co on Facebook

Perfect picnic spots abound in Baltimore. You can even have your Baltimore picnic organized, planned, and cleaned up for you with Charm City Picnic!
Visit Baltimore Farmers' Market & Bazaar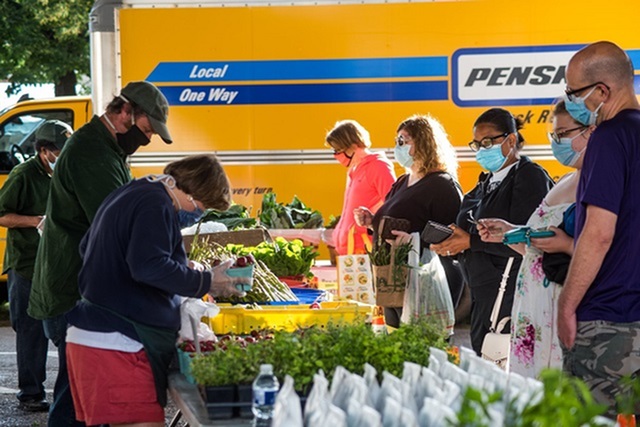 Photo: @BmoreFarmersMarket on Facebook

Located Underneath the Jones Falls Expressway at Holliday & Saratoga streets, the Baltimore Farmers' Market & Bazaar offers fresh cut flowers, seasonal fruits and vegetables, freshly baked breads and pastries, dairy products, meats and seafood, and more. The market is open every Sunday starting April 4th!
Cheer on the O's at Oriole Park at Camden Yards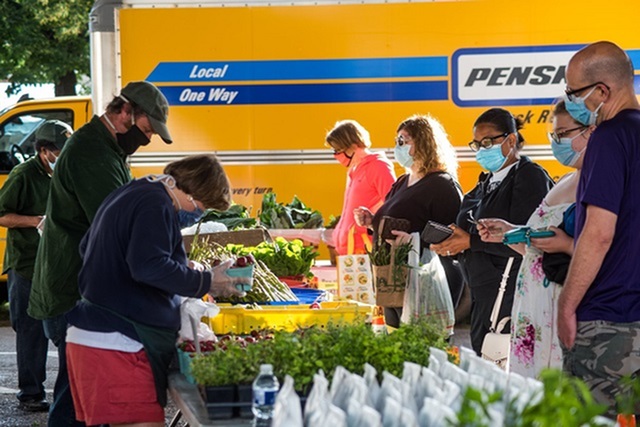 Photo: @Orioles on Facebook

With gorgeous views of the B&O Warehouse and Baltimore skyline you cannot get anywhere else, taking in a baseball game at Camden Yards would be worth it just for the atmosphere! However, Oriole pride runs deep in Baltimore, so fans will rejoice that the venue will be welcoming fans back for the 2021 season with limited capacity and updated gameday policies.
Support local artisans at Flower Mart.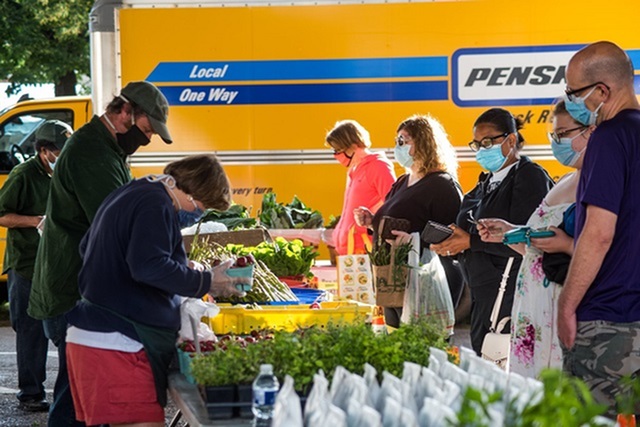 Photo: @FlowerMartBmore on Facebook

The annual Flower Mart is a 2-day event held in Mount Vernon Place in front of the Washington Monument. This year, however, Flower Mart will be an online event featuring a marketplace of local vendors offering flowers and plants, arts and crafts, and food and beverages.
Fly a kite at Patterson Park.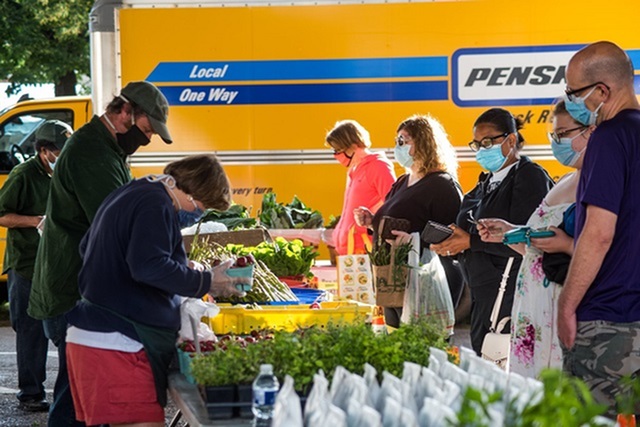 In honor of The BIG Baltimore Kite Fest, which will hopefully return in 2022, Creative Alliance the Friends of Patterson Park are encouraging everyone to head outside the weekend of April 10th and 11th to fly a kite!

Help fill the sky with vibrant colors, welcome spring to Baltimore, and celebrate the broad spectrum of cultures that make up East Baltimore! Get your kite now from Creative Alliance's Etsy shop!

Charm City is brimming with things to do and see all year long, but springtime really is a spectacular time of year in The Greatest City in America. Make sure to put these springtime activities on your spring bucket list! What is your favorite thing to do during spring in Baltimore? Let us know in the comments!