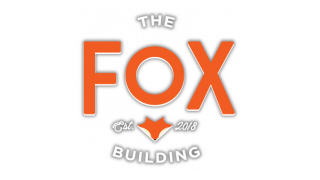 Blog Home
10 "Haunted" Spots in Maryland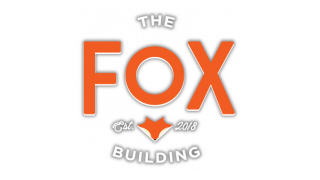 The man in black, the goat man, the lady in blue and more! There's no shortage of spooky legends and old haunted buildings in Maryland. Here are 10 of the most terrifying Maryland tales that will keep you awake at night. Read on if you dare…

Hager House, Hagerstown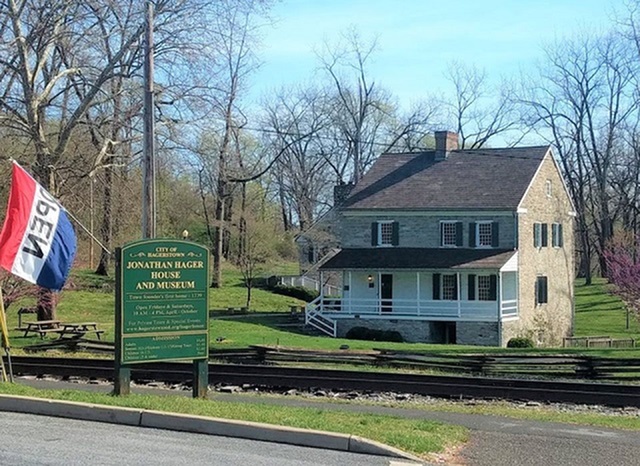 Jonathan Hager House Museum / Facebook



This house built in 1739 is said to be haunted by two families. Dare to take a ghost tour of this historic home to experience the dark eerie quiet surrounding the home for yourself! The Hager House has legendary secrets that are only shared at night during this spooky time of year. Maybe you'll even spot the man in black, who is known to roam the grounds of City Park.

Jericho Covered Bridge, Kingsville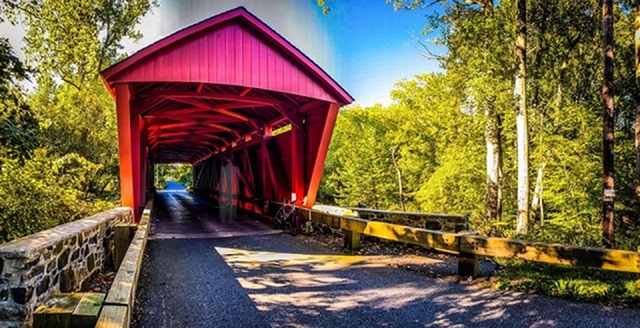 Sean Praglowski

/ Facebook



Constructed in 1865 and one of Maryland's last remaining covered bridges, this bridge is surrounded by tales of hauntings. People driving across Jericho Covered Bridge have claimed that their car mysterious stopped working, only to look up and see feet dangling above them! One local legend claims a young couple was told they couldn't be together, so they hung themselves from the bridge's rafters.

Antietam Battlefield, Sharpsburg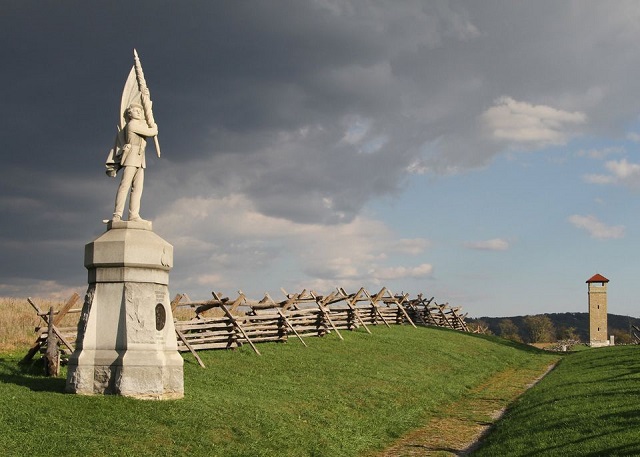 Antietam National Battlefield / Facebook



Antietam Battlefield was where the bloodiest Civil War battle took place. Just over 23,000 men were wounded, missing, or killed. Visitors have reported smelling gunpowder, hearing gunfire, and even spotting soldiers in confederate uniforms. Take a ghost tour of Sharpsburg and you might even encounter the woman in black.

Fletchertown Road, Bowie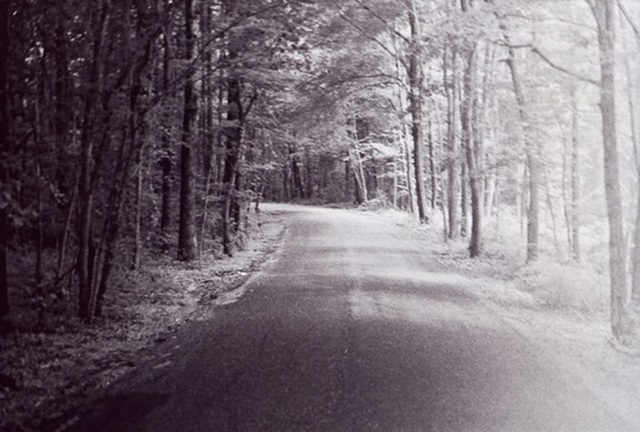 Washingtonian



An urban legend tells the tale of a mad scientist whose experiments on goats backfired when he was mutated into an evil half-man, half-goat. Said to be six feet tall, hairy and walking upright on its hind legs, the goat man has been reported to be seen attacking cars along Fletchertown Road with an ax, and has even been blamed by one local family for the decapitation of their family pet.

Fort McHenry, Baltimore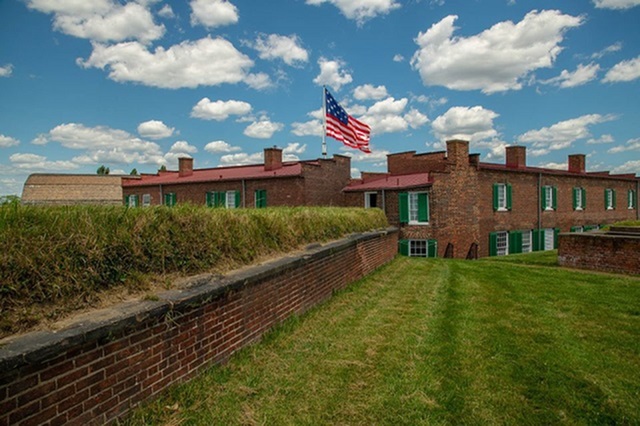 Fort McHenry National Monument & Historic Shrine

/ Facebook



Fort McHenry was used as a prison for Confederate soldiers during the Civil War, and as a hospital for wounded soldiers during World War I. Visitors often report spectral sightings, like the woman who reportedly saw feet hovering off the ground at a site where there had once been gallows. Some even claim that you can feel a warm spot if you run your hand along the wall of the fort's old jail. The visitor center, Star Fort and restroom are currently closed due to COVID-19, but the grounds are open 9am-5pm.

Spook Hill, Burkittsville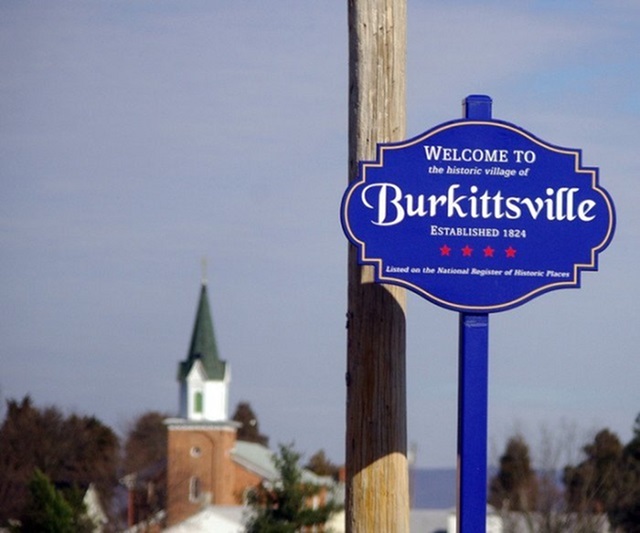 fauxto_digit / Flickr



Also known as Gravity Hill, cars in neutral on this hill appear to roll backwards uphill. There's another reason to visit the spooky town of Burkittsville – it's also the setting of The Blair Witch Project!

Maryland State House, Annapolis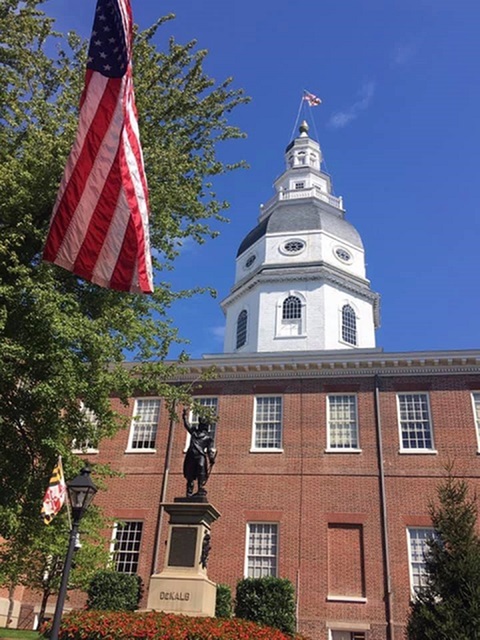 Rebecca McGilvray / Facebook



The Maryland State House is said to be filled with spirits. The most notable is the ghost of a man who fell from the building's dome while trying to make repairs. He is reported to flash the lights on and off, open and close doors and more.

Union Hotel Restaurant, Port Deposit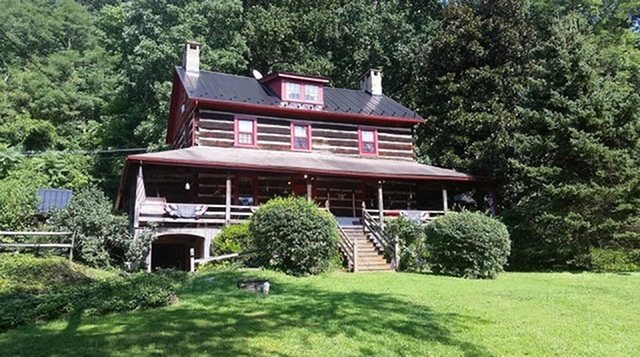 Union Hotel Restaurant / Facebook



Built in the 1700s, there is a tale here of a ghostly lady in blue who has been spotted by customers and employees. Antiques appear to move on their own, broken clocks are heard chiming, and phantom footsteps can be heard throughout.

Point Lookout Lighthouse, Scotland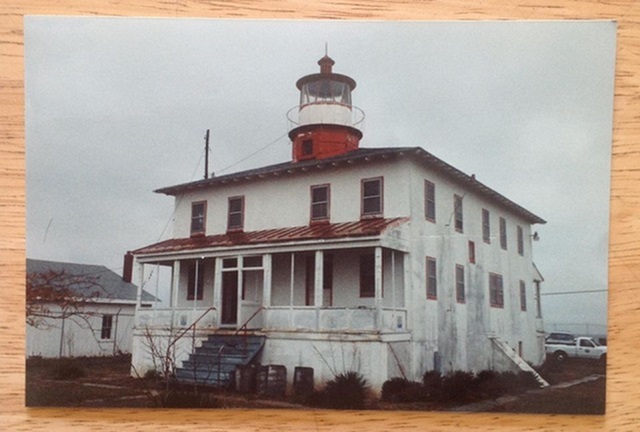 Point Lookout Lighthouse Preservation Society (PLLPS), Inc.

/ Facebook



What used to be a hospital for wounded Union soldiers then became a prison for the Confederates. 24 different voices have been recorded in the building. From spectral soldiers captured on film, to a woman in a blue dress, there have been many spooky eyewitness ghost sightings at Point Lookout State Park and Lighthouse. Be sure to check them out here for a scare!

Hampton House, Towson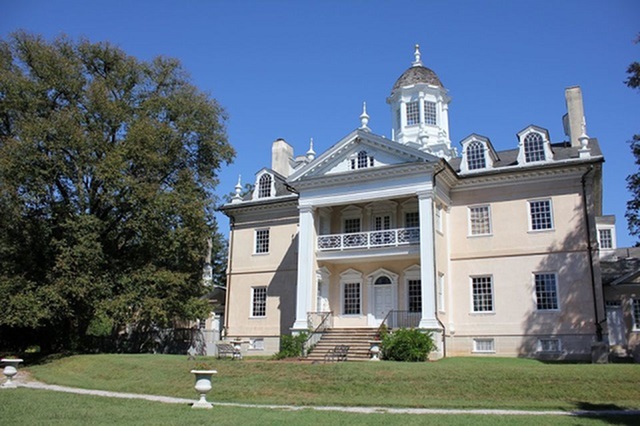 Hampton National Historic Site

/ Facebook



This mansion, completed in 1790, was once home to the wealthy Ridgely family and their large staff of indentured servants. Several ghosts are said to haunt the house, including that of Priscilla Ridgely, one of the original owners. Chains beating off the walls, doors opening on their own at midnight, and other strange phenomena have all been reported at this haunted mansion.

Whether you believe the legends or not, these stories of supposedly haunted spots in Maryland are sure to give you a chill! Have you been to any of these ghoulish locations? Are there any spooky Maryland spots we left off the list? Let us know in the comments!